Siloa Lutheran Church
Congregational Council Meeting
August 16, 2022
Present: Bob Anderson, Wally Bengtson, Sherry Campbell, Pastor Mary Fiel, Mark Hansen, Sharon Peterson, Donna Whitney and Lynn Erickson.
Pastor opened with devotion from Psalm 103 1-8 and prayer. Chairman Bob called the meeting to order at 5:57 pm
Secretary's Report (Lynn):
• Motion made by Mark to accept the July 12, 2022 minutes as printed. Motion seconded by Wally and motion carried.
Treasurer's Report (Donna):
• Motion made by Wally to approve the report. Motion seconded by Sherry and motion carried.
Pastor's Report (Pastor):
• Provided seven Sunday services in July and four funerals/memorials.
• Thank you for allowing her vacation time. One Sunday of vacation left and this will be used in October. Working on pulpit supply pastor.
• Three students for confirmation this fall.
• Motion made by Wally to pay Siloa's portion of education expenses ($129.50), expenses ($17.57) and mileage ($41.85). Motion seconded by Sharon and motion carried.
Property (Mark):
• One estimate has been obtained for painting the trim and doors. Will get the second one tomorrow. Would like to have a short meeting on Sunday to decide which company we should go with, as one company may be able to do it right a way and the other may not be able to do it until spring.
• A thank you letter was sent to the person that did the snowplowing. He donated his services ($700.00). Motion made by Mark to give him a $100.00 Kwik Trip gift card. Motion seconded by Sherry and motion carried.
• Siding has been done on the east wall where the window was removed. Bill for $500.00 received for this.
Christian Discipleship (Sharon):
• Cards sent since last meeting were eleven birthday and one thinking of you.
• Committee met on July 24 and have planned a hayride for Saturday, September 24 at 2 pm with a light meal following.
Stewardship (Wally):
• Nothing to report
Worship and Music (Sherry):
• Meeting on Sunday, August 21 after church.
• Volunteers are needed for the month of September at the Braham Area Food Shelf.
Old business:
• Lynn provided an update on the kitchen remodel project. Flooring is scheduled to go in tomorrow. Reached out to electrician three weeks ago but still waiting for an estimate. We received a generous donation of $5,000 from a friend of Siloa. To date $37,433.92 has been spent and there have been some donations in kind reported. Expected bills would be $500 for siding installation, $800-900 for broom closet cabinet, paint, and electric.
New business:
• Next regular meeting scheduled for September 13, 2022 at 6 pm
• Mark made a motion to adjourn. Meeting adjourned at 6:33 pm
Unapproved minutes respectfully submitted,
Lynn M. Erickson, Congregational Council Secretary
August 16, 2022
Approved as written on September 13, 2022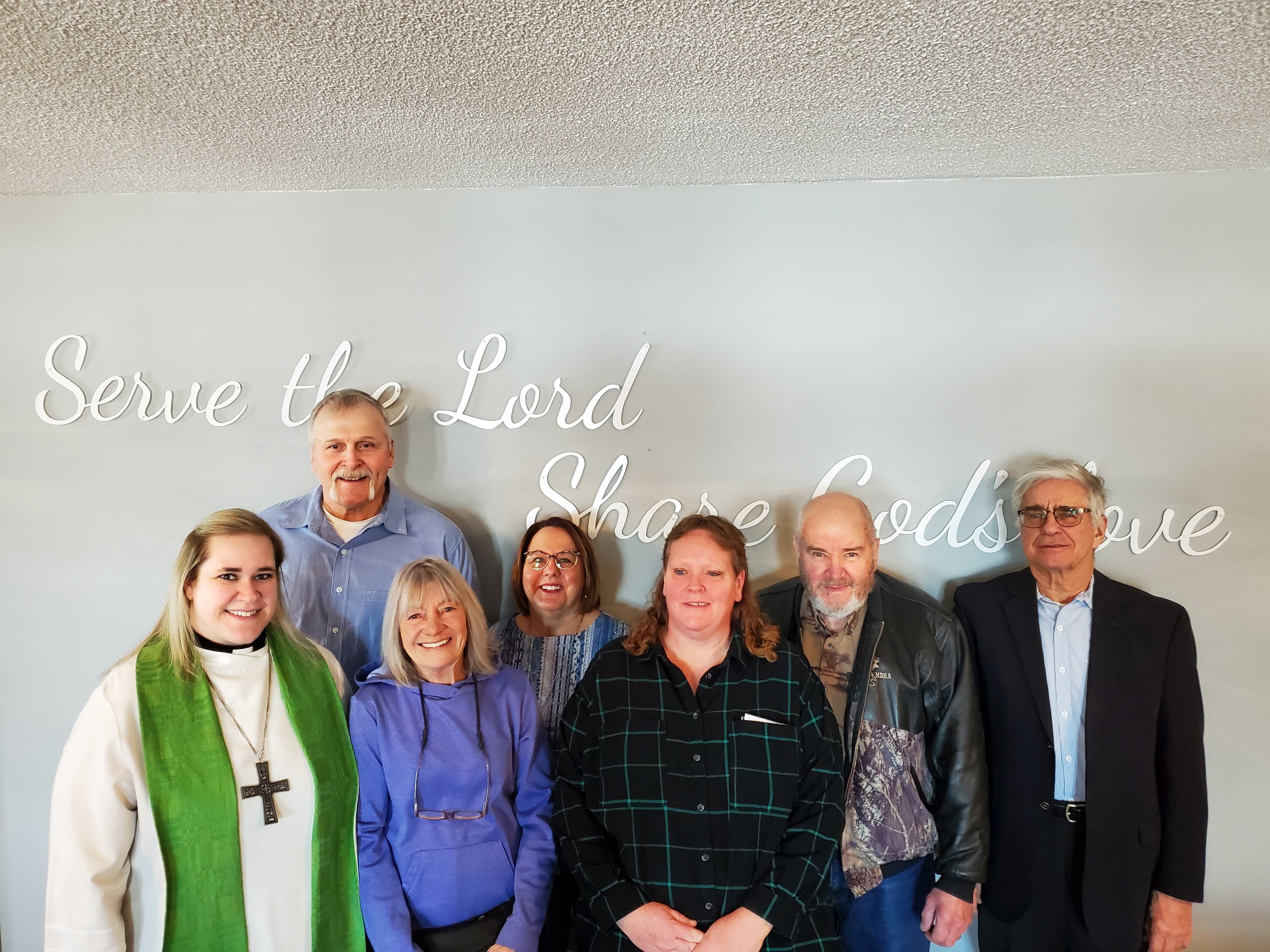 2022-2023 COUNCIL MEMBERS
Pastor Mary Fiel, Bob Anderson (Chairman), Sharon Peterson (Christian Discipleship), Lynn Erickson (Secretary), Sherry Campbell (Worship and Music), Mark Hansen (Property), and Wally Bengtson (Stewardship)